Top 4 Non Sexual Things That Turn On A Woman
MeetMilfy Editorial
July 27, 2021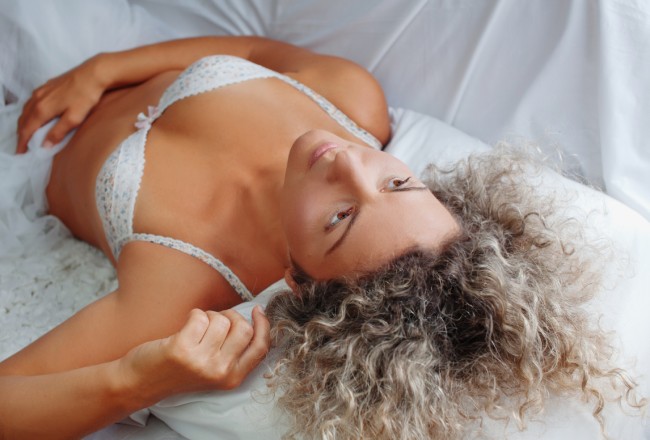 High Self-confidence & Regard Of Self
Women are sensual creatures but they are often moved by non-sexual gestures, especially when they are into a serious relationship. There are certainly many things that turn on a woman, and one of them is the existence of confidence in a man. Men who are self-assured are sexy in the eyes of the female population. And so if you want to impress a girl, trust in yourself and believe in your actions. Have self-confidence and that is surely a turn-on for women.
In this day and age where technology gives way to online dating, it is still possible to show your confidence through the way you communicate. Become an expert in using the private chat rooms for your virtual dating experience. Choose your words carefully, but always appear natural and of course, confident in your own skin. Once your chat mates see that you have high regard of yourself and you are absolutely confident, your trait turns them on.
Great Sense Of Humor While Talking Online
Interested to learn new tricks on how to turn on women? Hone your skills in cracking jokes and enhance your sense of humor. Women find good humor sexy, so make your online dating adventure more fun with light-hearted phrases. It is great to make girls laugh with your jokes, especially when you succeed to do so through chat messaging. Indeed, virtual dating is certainly exciting, and you can find love online.
Without a doubt, women like a witty guy who makes them smile while chatting. Make her day beautiful by telling jokes, and that alone can turn on a woman even without sexual context. It is absolutely important to learn non-sexual turn-on methods in order to attract the girl of your dreams. And when girls feel the stress leave their system because of heart-warming humor, you are one step closer of winning the heart of your favorite online date.
Generosity Turns On Any Woman
One of the best things that turn people on is generosity. It is human nature to feel happy when people receive any form of gift. So in order to turn on a woman in a non-sexual manner, it is ideal to shower her with gifts. The good thing is, you can splurge on gifts even if you are only dating online.
Actual gifts - through the best online dating sites, you meet suitable matches. And when you get to know someone better, you tend to exchange personal information including home address. And so you can actively send a gift to your online date such as flowers, chocolates, and more. Receiving actual gifts can surely turn-on any woman, so be generous.
Chat time - generosity is not only expressed in material things, but also in something non-tangible. Turn-on your woman by giving her majority of your time in chatting. Unquestionably, ladies feel special and wanted when guys pay attention to them all the time.
Virtual gifts - virtual dating is made so much fun thanks to the virtual gifts that many online dating sites offer to the members. Turn-on your favorite female online dates by purchasing various virtual items, and win their hearts in the process.
Gift of affection - every woman dreams of being loved by a good man. Give her the gift of true affection and you will surely set her heart on fire for you. Indeed, love is the most efficient turn-on for someone special. Give your heart.
Without a doubt, sending gifts to women is a generous trait that brings forth many rewards. And true affection is the optimum return. So make sure to turn-on your women chat mates by giving them thoughtful presents.
Honesty Is The Ultimate Non-Sexual Turn-On
The world is filled with people who would do everything to be happy. Sometimes, there are men who lie to women in order to get their attention and affection, and often to get sexual favors. But, if you are after a serious relationship that lasts forever, it is best to practice the non sexual turn on examples. Hot women likes strong men, but they are more likely to respond to honesty than lies. So to build a genuine connection, let truth be the foundation of your long-term relationship.
Unquestionably, being an honest guy is what greatly turns on women. It is a non-sexual manner of seduction that melts the heart of girls and generates lasting effect. Keep in mind that when honesty is at the core of your relationship, your romantic bond becomes formidable.