Effective Methods To Seduce A MILF By Young Men
MeetMilfy Editorial
July 27, 2021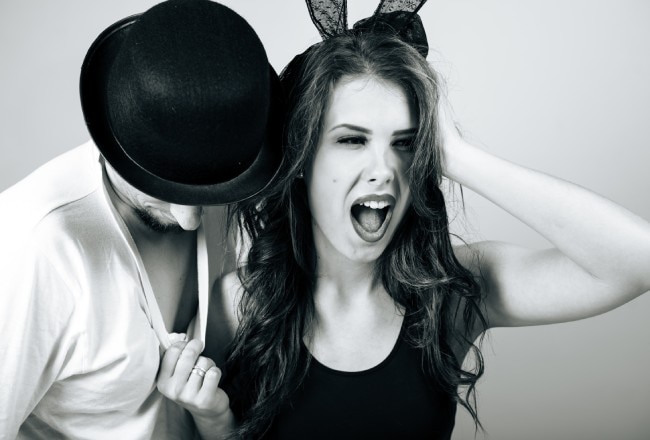 Popular Methods On How To Seduce A Cougar Successfully
Life is really too short to spend alone. Whether you are ready to commit or simply want to enjoy being single while fooling around with older women, the best option for you is to join online dating. Through a virtual dating site, you can meet millions of cougars. MILFs are trendy for years, and it is time you get a taste of what these cougars can offer to young men.So how about it? Meet a MILF, seduce her using your charms, and show her a great time. In return, your cougar will definitely partake her sexual experiences with you, and that blows your mind. The important thing is you know how to seduce a MILF in the first place.
MILF Seduce Tactics Thru Online Dating
Before you can seriously consider having a date with a MILF, you need to gather information first on how to actually seduce these wise and experienced ladies. No matter what kind of relationship you are after from a cougar with kids, it is ideal to learn important methods and lessons in seduction.
Getting to know phase - regardless if you meet online through virtual dating or in person, dating a MILF requires you to go through the getting to know stage. By knowing the kind of woman you are dating, you can easily seduce her to like you and of course, sleep with you.
Throw in compliments - to seduce a MILF, start by sending positive compliments in her way. A cougar has a heart that craves for attention and praises, so shower her with words of good things about her. It would be best also to compliment her on her motherhood, since her children are obviously important to her. And the truth is, involving her kids in the mix can earn you plus points. So go for the gold.
Use your good looks - of course, capitalize on your good looks and strong, delectable body to seduce a MILF. Older women simply cannot resist attractive men, especially when they look at them with desire and lust. Show off some skin, flash your beautiful smile, and put your tantalizing eyes to good use.
Exercise elegance - cougars are typically women who are classy, chic, sophisticated, and has a fashion sense. And to seduce them the right way, you need to be in tune with your elegant self, dress properly and uniquely, and exude elegance in your gait.
Meaningful conversations - keep in mind that older women have seen so much in life already. Your young mind could never fathom what they have been through, but you can try to level with them. Research on great topics to talk about with cougars, and it is ideal to include culture in your conversation.
Ooze with confidence - older women likes to date confident younger men, so tuck away your shyness and show off your self-esteem. Even if you doubt yourself, keep it a secret. If you have to fake confidence, then do so. Cougars are mostly allergic to men who are not self-reliant. Start believing in yourself first before you attempt to seduce someone older than you.
Now that you know what you need to do to seduce a MILF, your next lesson is about attracting an older lady.
How To Attract A MILF & Get Her To Notice You
The act of seducing a MILF is an art, and you need to have all the tools to perform this artistry successfully. You must understand that dating MILFs is not easy. If you want casual sex, there are many cougars out there who are excited to bed young men. But when your desire is genuine for an older woman as your long-term partner, then you need to work harder in learning how to seduce a MILF efficiently. And the lesson starts with knowing how to catch the attention of your desired mature lady.
Appear Important
Seduction is a game that cougars know too well. You have to play your part to make the experience better. To start with, make it a point to look important. Even if you are not a CEO of a big company, or a millionaire, dress like you own the world. Of course, do not be too cocky since that will kill the mood. When you appear to be a man of high status, the financially stable older women can easily notice you. They are mostly attracted to young men of importance, or appears to be. So choose your clothes wisely. You do not have to wear designer clothes though, if you cannot afford them. Simply have oozing confidence, and act as if you are indeed important. Plus, it is good thing to know lots about fashion in order to pull this off.
Wear Expensive Perfume
Older women existed for many decades in this world, and they can smell a cheap cologne from a distance. You need to understand that high-end cougars are not into cheap-smelling men. They like their cubs with fresh and amazing scents, so spend a bit more on how you smell. By wearing an expensive perfume, your scent could be the first thing that your target cougar notices about you. Even before she sees your face, she looks for you through your perfume. So never pass on the chance of catching the attention of older women through your masculine scent.
Talk With Sophistication
No matter how handsome you are, if your brain is not functioning in a more than average level, your chances are slim in attracting well-off cougars. Sophistication is important for mature ladies, and they can tell how educated you are by the way you converse. Even if you are not well-educated, you can learn many things to appear utterly professional. You do this not to claim to be someone you are not, but in order to impress a cougar.
Wear Expensive Watch
An expensive watch is a visual attraction that can draw older ladies to you. It is great if you have one, but an exceptional knock-off will do too. Women in general have a thing for men wearing watches that looks so sexy. So sport on your most valuable watch, and head out to meet cougars to share your bed, and possibly your heart.
Appear Nonchalant
Though your true intention is to seduce a MILF, do not let your goal become too obvious. When you visit places where older women are known to frequent, appear nonchalant. Hide whatever doubts you have, and act casually as if you are a regular in the bar, restaurant, lounge, or any place where the older and younger generation meet. Take note that cougars are attracted to self-assured younger guys. So be that man and you never have to go home alone.
Smile Gorgeously
A gorgeous smile can light up a room. With the intention of attracting a MILF, practice a beautiful smile that can melt hearts. Take time every day to look at the mirror and see how your smile improves. Practice more until you became an expert in smiling, and pair your smile with deep, tantalizing eyes. No cougar in her right mind can ever resist an excellent smile that lures women to the smiling man. And when you are ready to hunt for your next older woman lover, flash that smile of yours and prepare to catch the attention of a beautiful MILF.
How To Seduce MILFs & Make One Fall In Love With You
Now that you know how to properly seduce MILFs, it is important to understand what you genuinely want. True, a relationship with a cougar is often not serious, but if you want a real shot at happiness, you need to work hard for it. Remember that a MILF has seen what life is really about, and she had been burned too many times with love. And if you want to make your special lady fall in love with you, there are important tips that you can consider.
How To Gain the Heart of A MILF
The human heart is strong, and it cannot be easily persuaded to love someone. But with a persistent young man like you, there is nothing that you cannot achieve. Indeed, even a MILF with a scarred heart can soften her resolve if you work hard enough to win her affection.
Make time for her kids - your best chance at earning the affection and trust of a MILF is through her kids. Get to know her children better, and be good to them. Once your lover sees how you value her kids, she will surely fall for you.
Pay attention to her needs - an older woman has special needs in terms of physical and emotional. Her sexual drive is fading, so make extra effort to get her aroused. And handle her emotional state by verifying her beauty.
Support her - whatever your older lover wants to do, show your support. Be there for her all the time, through good or bad. Always be ready to support her, but make suggestions if you see that she is making bad choices.
Show her love - do not be afraid to show how much you care for your beloved MILF. By expressing your feelings, you can get love in return. Women do love to see how men worships them. So be generous with affection.
Set up romantic dinners - pamper your mature lover with romantic dinner getaways. It does not have to be fancy. A simple dinner will do, especially when you arranged everything, or even cooked the food.
Unexpected gifts - do not wait for an occasion to give gifts to the woman you are dating. Buy simple gifts like a single rose flower, chocolates, and even small things like cute figurines, adorable stuff toys, and man more.
Befriend her colleagues - work is important for a MILF, and her co-workers are people in her life whom she sees everyday. Make it a point to make friends with her colleagues. That will surely make her happy.
How To Seduce A MILF At Work Without Jeopardizing Jobs
How MILF seduce a man is easy, but a guy seducing MILF is much more complicated. It is thrilling to have a goal of engaging in a sexual affair with an older woman at work, but keep in mind that your job could be in jeopardy. But to flirt with a cougar is not enough for you anymore. You just have that burning desire to seduce your MILF co-worker and indulge in sinful pleasures. But how do you do that without risking your position at the company? Let us find out the solution.
Check The Company Rules
Before you get on a full seduction mode, take time to read the company manual. Find out if a sexual affair between colleagues is prohibited in the office. If it is not, then good for you. If it is not allowed, then you need to make sure that HR will never find out about your intentions. But if in time your relationship gets more serious, then it is best to ask an advice from your bosses and the HR team on what to do.
Seduce In Secret
If you simply cannot help yourself and you just have the urge to seduce a cougar in the office, then do so in secret. Make sure that your other office mates are not aware that there is seduction in progress at work. Be discreet, for the sake of your careers. The good thing is, if the object of your seduction is keeping things quiet, it could mean that she likes your persistence and would soon be yours. But even if you already agreed to become lovers, keep your affair a secret if it is actually against company policies. For sure, none of you is willing to sacrifice your job for the other. At least not yet.
Use Personal Mobile Phone
You may have a company issued mobile phone. But in your quest of seducing your co-worker, never use the one given by the company. When you call your soon-to-be MILF lover or send a text, use your personal device to do so in order to avoid suspicion from the bosses. In a nutshell, be careful in illustrating your sexual desires towards a co-worker. This is especially true if your MILF has a higher position than you in the company.
Act Naturally At The Office
No matter how your libido rises every time you see the older woman you like, keep your desires hidden. Act naturally in front of your bosses and colleagues, and pretend as if you do not want to strip her off her classy clothes and make love to her on the table.
How To Seduce A Ebony MILF For A Lasting Affair
If your intention to seduce cougar is to find a long-term partner, then you are bound to a life of happiness. Yes, your age gap is a bit alarming when we talk about spending the rest of your life with each other, but you can work it out. Love knows no age or status, anyway. When your heart chose to love a MILF, then you have no choice but to obey.
How To Approach & Seduce A MILF
Ever wonder how to seduce a MILF? Text, call, chat, and personal conversation play a huge role in achieving your dream. In dating a MILF, you need to consider the feelings of the children. They are involved in your relationship, whether you want them to or not. Be considerate to their needs, especially if you are dead serious about getting involved with their mom. And so before you decide to dedicate your life to an older woman, check with yourself if that is truly what you want. When you are absolutely sure, then do everything you can to win the heart of your love interest. And in the process, woo her children into liking you. Eventually, all things fall into place, and you live a happy and satisfied life with your mature lover.